Welcome to The Strathcona Rotary Youth Leadership Hoop-A-Thon
2022 Strathcona Rotary Youth Leadership Hoop-A-Thon raises over $59,000 for kids!
Congratulations to all Rotarians, Rotoractors, Interactors, our Corporate Donors, GLOBAL BC and all supporters. This year's Hoop-A-Thon exceeded our goal celebrating Strathcona Community Centre's 50th Anniversary. A total of $59,745 will be awarded for Scholarships, Youth Leadership Programs and The Strathcona Basketball Program.
-$35,000: Post Secondary Scholarships
-$20,745: Youth Leadership
-$4,000: Strathcona Basketball
Rotary Scholarship Awards were presented on July 10 at Strathcona Park
Scholarships: This year we are able to award ALL Scholarship applicants! We received 13 applications and are proud to announce this year's Rotary Scholarship recipients:
Kiera Y. - $9,500 (Langara Health Sciences)
Candyce W. - $7,500 (Simon Fraser/Biology & Biochemistry)
The following 7 students won Beedie scholarships - and Rotary will award each $2,000 (Beedie recipients are limited as to how much they can receive):
Angela L. (Simon Fraser/Health Sciences)
Eva Y. (UBC Sauder Business)
Lily N. (SFU Health Sciences)
Jason M. (UBC Science)
Lucia H. (SFU/UVic Health Sciences)
Edison H. (SFU or UBC)
Mandy C. (SFU Beedie Business)
Each of the following 4 students will receive $1,000 scholarships:
Avalyn A. (UBC Health Sciences)
Kylie H. (UBC/Psychology)
Linda L. (UBC, Camosun or UVic)
Phina T. (U of Toronto Architecture)
Youth Leadership: We help kids at risk living in East Vancouver. Rotary will support the start up of Boys Who RISE, (Respectable Individuals Striving Everyday), a new youth group in East Vancouver.
Again this year we will award funding for Girls Who LEAP (Lead, Empower, Act with Purpose).
And we are supporting The Strathcona Elementary School EarlyAct Club (Kids in Grade 4 to 7)
Strathcona Basketball Program: SCC is the heart of East Vancouver and kids of all ages participate in the Basketball Program. Many cannot afford to play. Our donation will help these kids with equipment, coaching and transportation. And a donation was made to sponsor the Unity Jam 3 on 3 Basketball Tournament.
THANK YOU FOR YOUR DONATIONS! SEE YOU NEXT YEAR!
The Rotary Hoop-A-Thon has grown as a partnership between Rotary Clubs in Vancouver, Burnaby and Rotaractors & Interactors. As Rotarians we believe in "Service above Self" and have identified service to youth as one of our top initiatives.
Our partnership includes:

Rotary Club of Vancouver Sunrise, Rotary Club of Vancouver Yaletown, Rotary Club of Vancouver, Rotary Club of Vancouver Arbutus, Rotary Club of Vancouver Mountainview, Rotary Club of Vancouver Fraserview, Rotary Club of Vancouver Centennial, and The Rotary Club of Burnaby. We are also supported by Vancouver Young Professionals Rotaract Club, Regal Rotaract Club (Burnaby) and King George and Point Grey High School Interactors.

There are 1.4 Million Rotarians in the world. We believe in Service above Self.
HOOP-A-THON Date: Saturday, April 23, 2022 (9:00 am)
We will be holding a safe, socially distanced event following Health & Safety Protocols.
HELP US HELP THE KIDS!

Make a DONATION NOW and receive an instant Tax Receipt:
What's a Hoop-A-Thon?
"We are shooting to make a difference for kids on and off the court."

Watch our YouTube video below:
The Rotary Hoop-A-Thon is an annual basketball fundraising event that helps hundreds of kids in East Vancouver. Money is raised by donations and pledges based on the number of successful free throws a player can sink in one minute.
THIS YEAR'S HOOP-A-THON GOAL IS $50,000…
All of the funds raised will go to the kids! Including…

-Grade 12 Post-Secondary Scholarships
-Strathcona Community Centre Basketball Program
-Youth Leadership Training in East Vancouver
Since 2006 ROTARY has raised over $460,000 - helping kids through education,
teamwork, leadership skills, community involvement and respect for others.
Rotary has no overhead costs for this project…ALL the money you donate goes to the kids!
Media Sponsor:
Thanks to GLOBAL BC, News Anchor Chris Gailus & Meteorologist Yvonne Schalle
Watch Global BC News coverage of one of our pre-Covid Events:
Hoop-A-Thon Thanks Hoop-Law!
The Hoop-Law Tournament is a basketball tournament organized by downtown lawyers and UBC Law students that pits firm against firm, barristers versus solicitors. Since Covid 19, the tournament has been on hold, however, Hoop-Law has made a generous donation to Rotary on behalf of their supporters! THANK YOU!
Since 1995 Hoop-Law has raised over $1 million for children in need who are living in our community. For more:
www.hooplaw.net
Corporate Donors:
MOTT ELECTRIC GP
GLOBAL CONTAINER TERMINALS
Hammerco Lawyers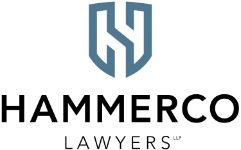 EasyPark
How Can You Help us Help the Kids?
1. DONATE: We will gratefully accept donations and provide an instant tax receipt through our online partner, Charitable Impact
2. SHOOT & SHARE: Have Your Own - At-Home - Hoop-A-Thon and share a short video on Facebook Page & Instagram:
3. SUPPORT: Help us get the word out… Like Us or share this link on Facebook and other Social Media.
For more information:
Gary Chomyn, Rotary Clubs of Vancouver
gc@nmag.ca
604.805.1256
Who Do We Help?

All of the funds raised from The Strathcona Rotary Youth Leadership Hoop-A-Thon goes to the kids. Money is awarded in scholarships, the SCC Basketball Program and leadership training.
Scholarships help individual students with their tuition and other costs for college and university. All of the students who receive funding have demonstrated their commitment to community service, youth leadership and volunteerism - and have a verified need for financial support due to family and individual circumstances.
$32,000 in Rotary Scholarships was presented on June 27/21.
Kara Y: $6000: UBC Science
John D: $6000: Vancouver City College
Alex T: $6000: BCIT: Automotive
Kevin W: $2500: U of T Math & Economics
Annie G: $2500: UBC: Science
Lily H: $2000: Capilano: Nursing
Sara K: $2000: SFU/UBC: Nursing
Rebecca Z : $2000: UBC Science
Talon N: $1,500: BCIT Plumbing
Kennedy Y: $1,500: UBC Science
-$4,500 was awarded to Girls Who LEAP (Lead Empower Act with Purpose)
-$7,697 was awarded to The Strathcona Community Centre Basketball Program for equipment, transportation and coaching.
HELP ROTARY HELP THE KIDS!